Where can I find the Pixel code?
https://docs.convertize.io/fr/docs/ou-puis-je-trouver-le-pixel-de-convertize/
When launching your first project
The Pixel code is given in step 1  ("Create") at the very beginning of the process. Bear in mind that you won't be able to launch any experiments if you don't implement the Pixel (tracking code) on your website.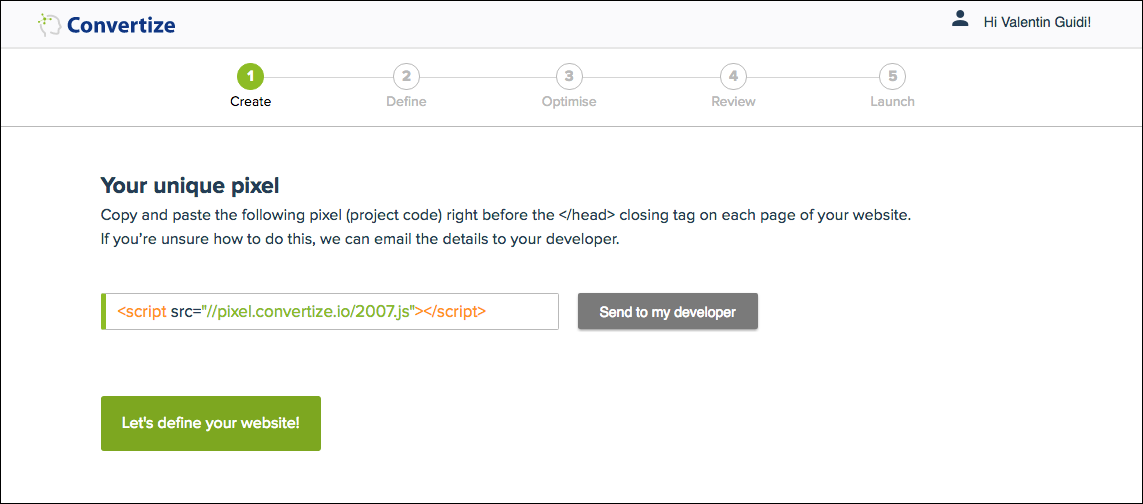 If you need help implementing the Pixel, click on this link.
On an existing project or for a new project
You can find your pixel when accessing your project page by clicking on "Settings" in the top right corner.


The pixel will then be displayed in the tab "Tracking Pixel".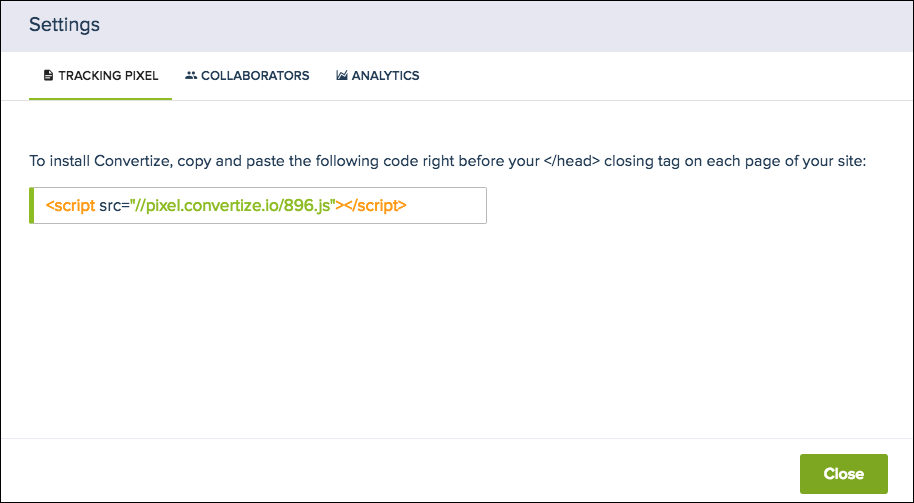 Please note that when you start a new project from scratch, you will have to implement a new Pixel on the pages you want to optimise.