What is Convertize?
https://docs.convertize.io/fr/docs/quest-ce-que-convertize/
Convertize is an A/B testing and website optimization tool that makes it easy to increase your conversion rate. It combines a user-friendly page editor, a library of A/B testing ideas and an Autopilot to manage your traffic safely whilst you test.
Once you have installed the Convertize pixel, you can edit your web content without touching a line of code, add Geolocation, Dynamic Text and Nudge Marketing notifications, and monitor the progress of your tests from your own user-friendly results page.
What Can You A/B Test With Convertize?
Our CRO experts have created an A/B testing ideas library of over 250 A/B testing tactics that will help you start your optimizing your website.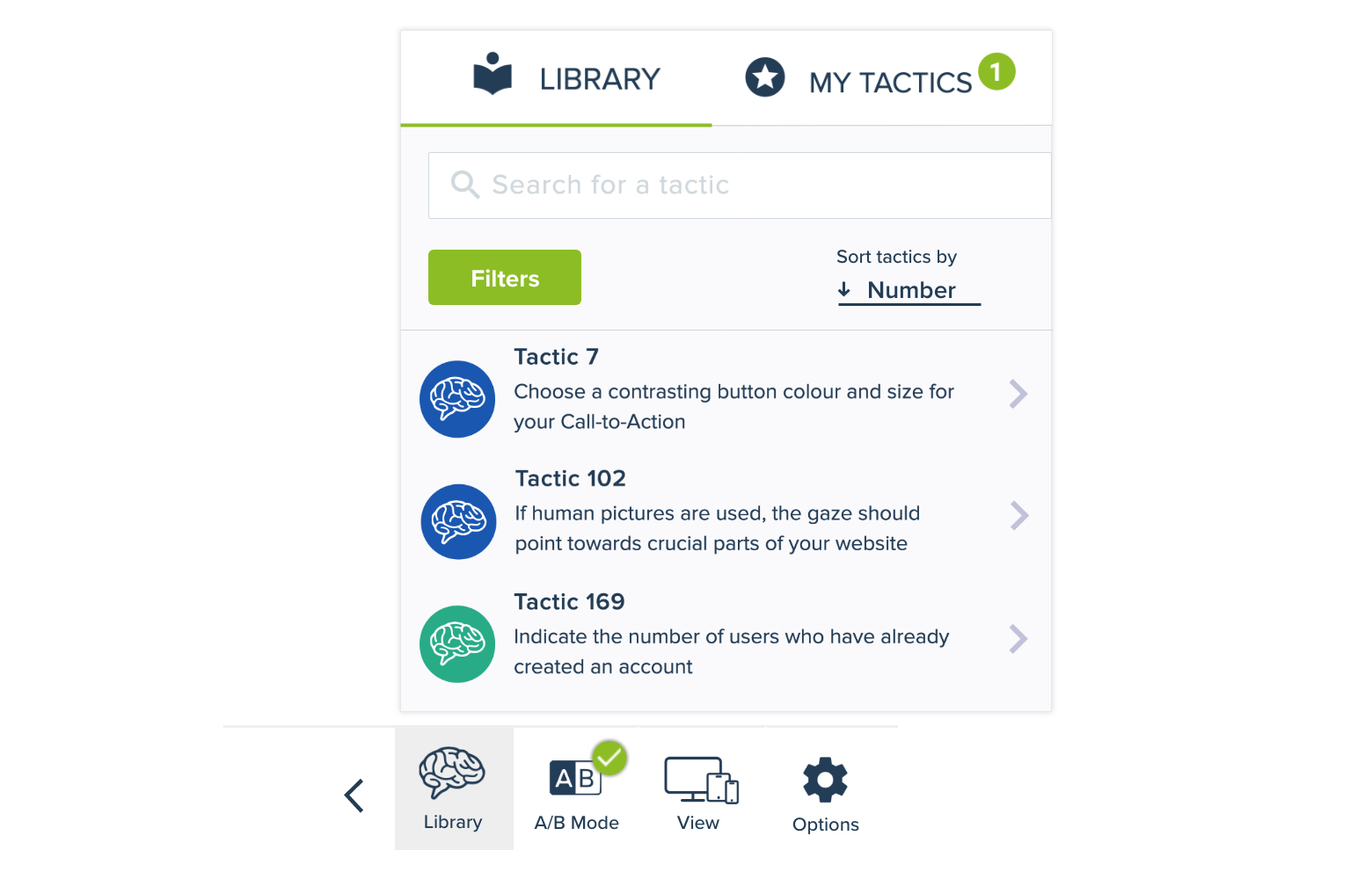 The A/B testing ideas library provides test suggestions for every type of website, including:
For more complex A/B tests, or those built around a specific goal, you can develop your own hypotheses and testing strategies. To help you do this, we have published a Complete Guide To A/B testing and a Guide Conversion Rate Optimization.
Combining these resources with the Smart Editor™, Smart Plugins™ and A/B testing Autopilot will help you optimize your website page by page. Convertize can help you to achieve your website goals in a structured and strategic way.
What Kind of A/B Testing Features Does Convertize Offer?
Convertize offers enterprise-level A/B testing combined with an in-built knowledge base and Smart Plugins that help you to enhance your pages.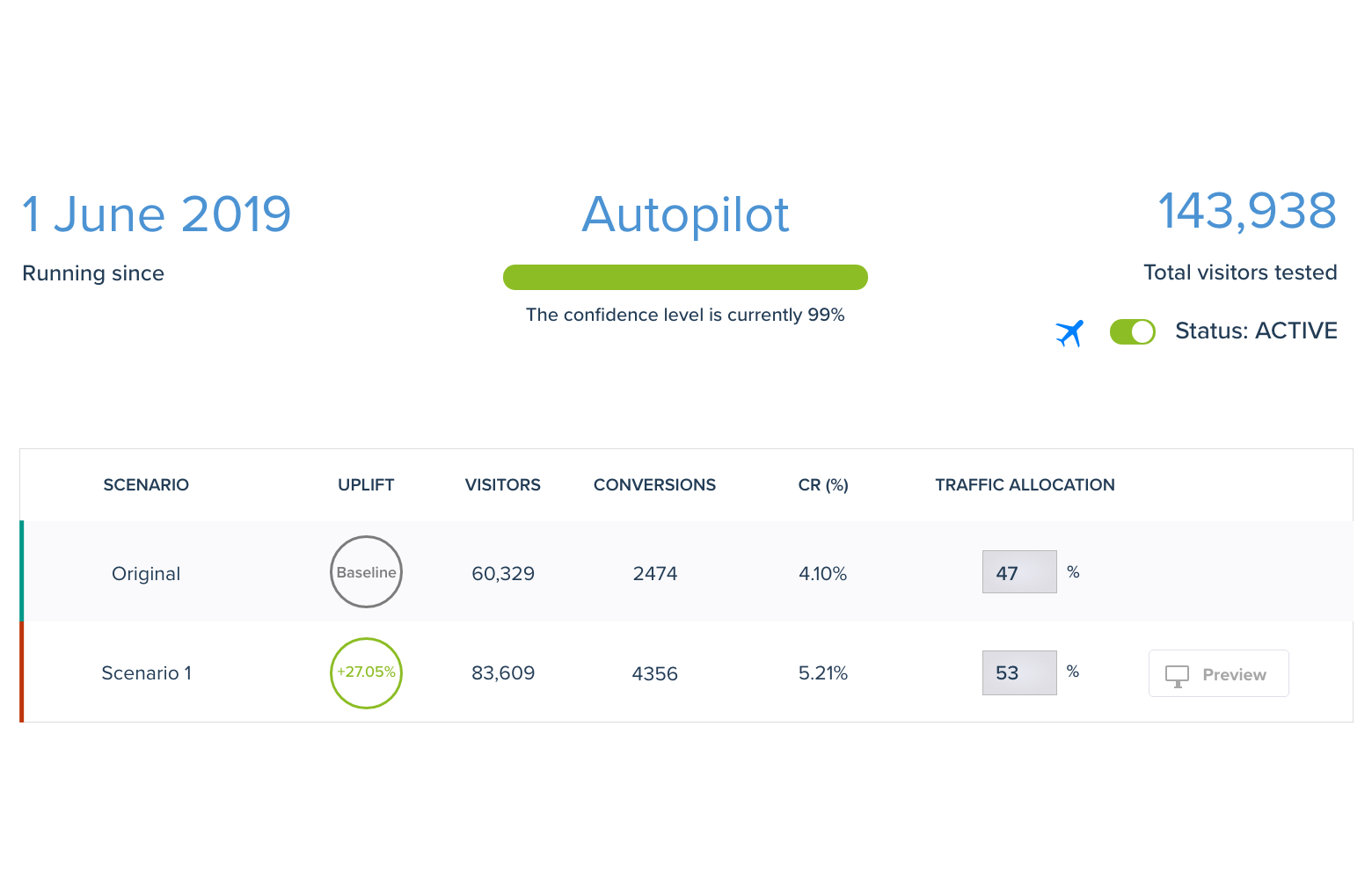 Put Your A/B Tests on Autopilot
The Autopilot manages your traffic whilst you run your A/B tests, sending more of your visitors to the best-performing page version. This is an example of how the Autopilot works:
Phase 1 – Page A performs best – Autopilot gradually increases traffic to A
Phase 2 – Page B begins to convert more frequently – traffic is quickly reallocated to B
Phase 3 – Page B continues to outperform A – Autopilot maintains traffic allocation
Phase 4 – Page B is still performing better than A – Your test finishes, Page B wins and has received the majority of your visitors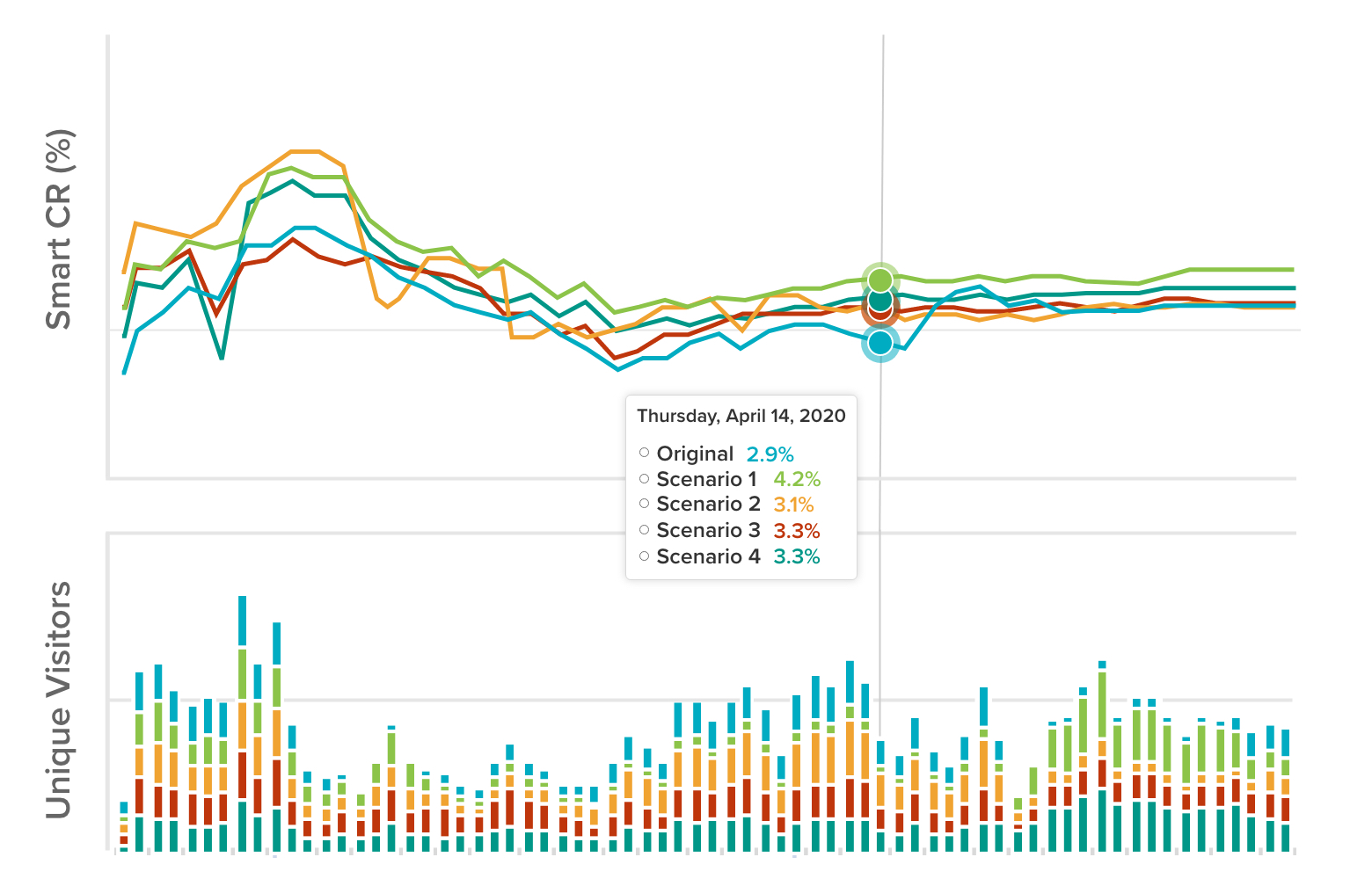 Calculate Significance Faster With Hybrid Statistics
The Hybrid Statistics Engine combines Frequentist and Bayesian statistics to help your A/B tests reach statistical significance faster. Alongside this, the Engine allows you to predict how long your tests will last and adjust your Confidence Level.
Smart CR% – view your conversion rate, weighted towards recent performance, so that long-term tests are not undermined by historical data
Confidence level – Adjust your Confidence Level to focus on avoiding False Negatives or False Positives
Duration estimate – See how many days are left before your test is likely to reach Significance.
Convertize manages all of your statistics. However, to help you make sense of anything you're not sure about, we have also create a Guide to A/B testing statistics.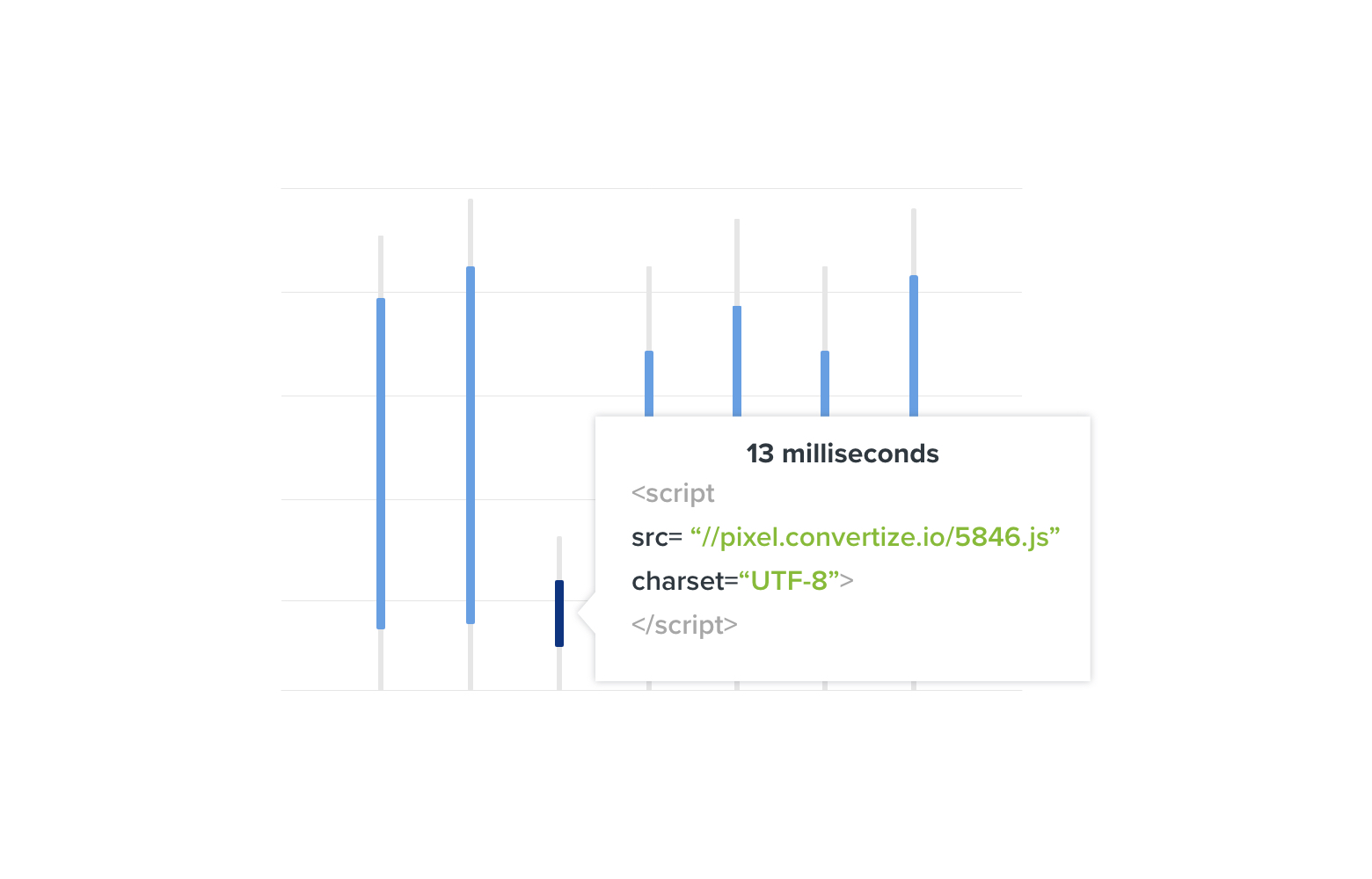 Get Faster Page Loading With Lightning Mode
The Convertize Pixel is significantly lighter than the benchmark A/B testing code snippet. Because of this, you get faster page loading times and you can be confident that your visitors will not be put of by A/B testing flicker.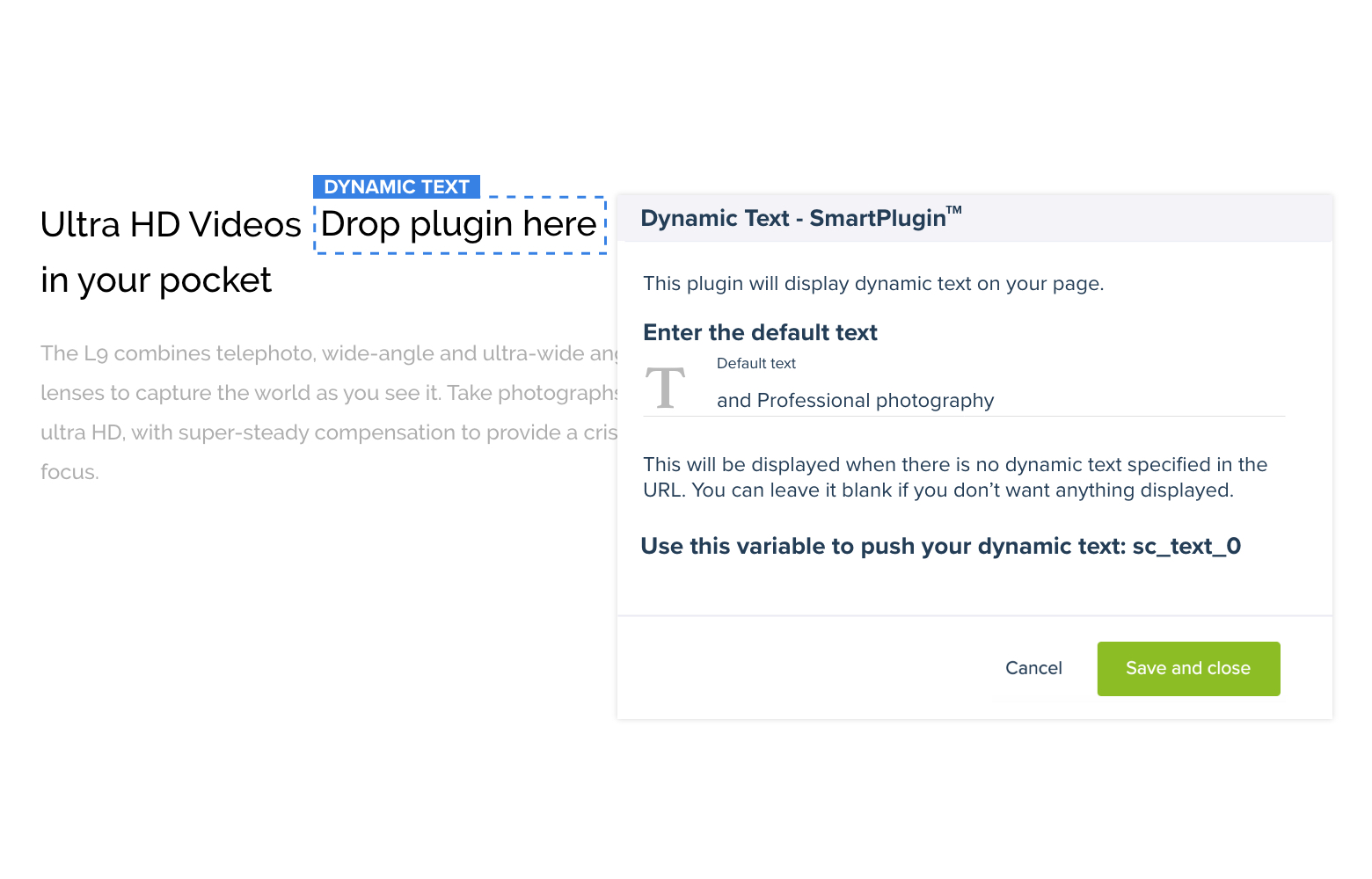 SmartPlugins™
Convertize offers drag-and-drop SmartPlugins such as Dynamic Text and Geolocation, enabling you to create a much more personalised user experience. You can also add Smart Notifications to your pages, which use live data (such as your stock levels or recent sales) to show persuasive messages to your visitors. Smart Notifications use different aspects of consumer behaviour to help you increase your conversion rate.
Apply the principle of Scarcity to encourage visitors to make faster decisions
Use Social Proof to build confidence in your brand and products
Create FOMO by setting time limits and highlighting interest in your products.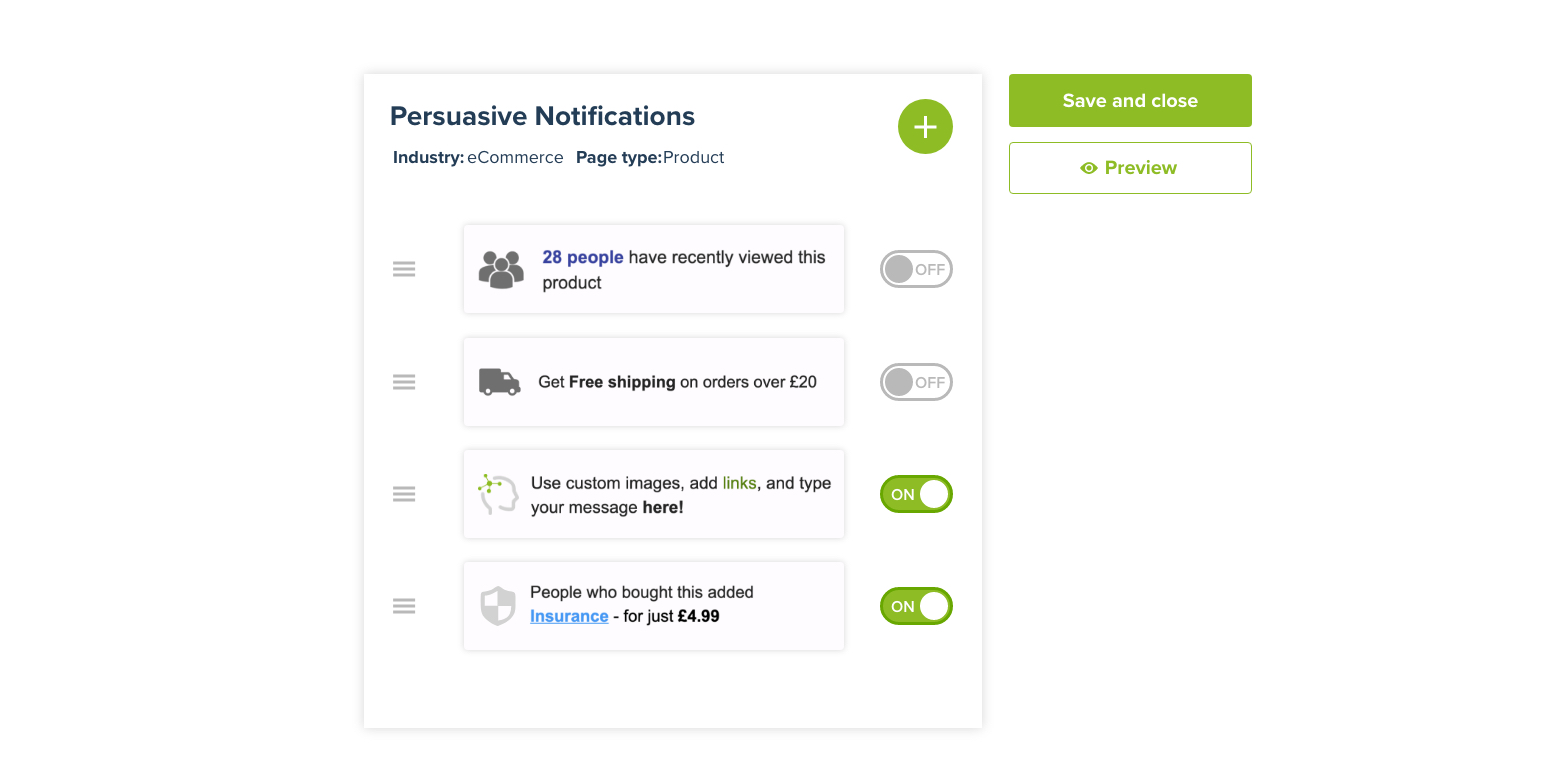 A/B Testing With Convertize
We built this optimisation platform because we felt that existing optimisation software, while useful tools, aren't suitable for most businesses. They provide you with unnecessary features, and offer little guidance on how to use the ones you need. They also lack the built-in safety features that mean you can optimize your website with peace of mind.
We have integrated our in-depth knowledge of cognitive biases into this software, providing 250 detailed optimisation tactics to structure your testing around. Every feature we offer is designed to have a big impact on your conversion rate, and our interface makes it as simple as possible to run successful tests.