Get Full Support From Our A/B Testing And CRO Agency
If you need a bit more support with optimizing your website, our CRO agency can manage your tests for you. We work with businesses across Europe and the United States to squeeze more conversions from their traffic. Unlike most CRO agencies, we go beyond analytics to understand why visitors abandon your funnel and what makes them convert. We're obsessed with consumer behaviour – in fact, we wrote the book on it.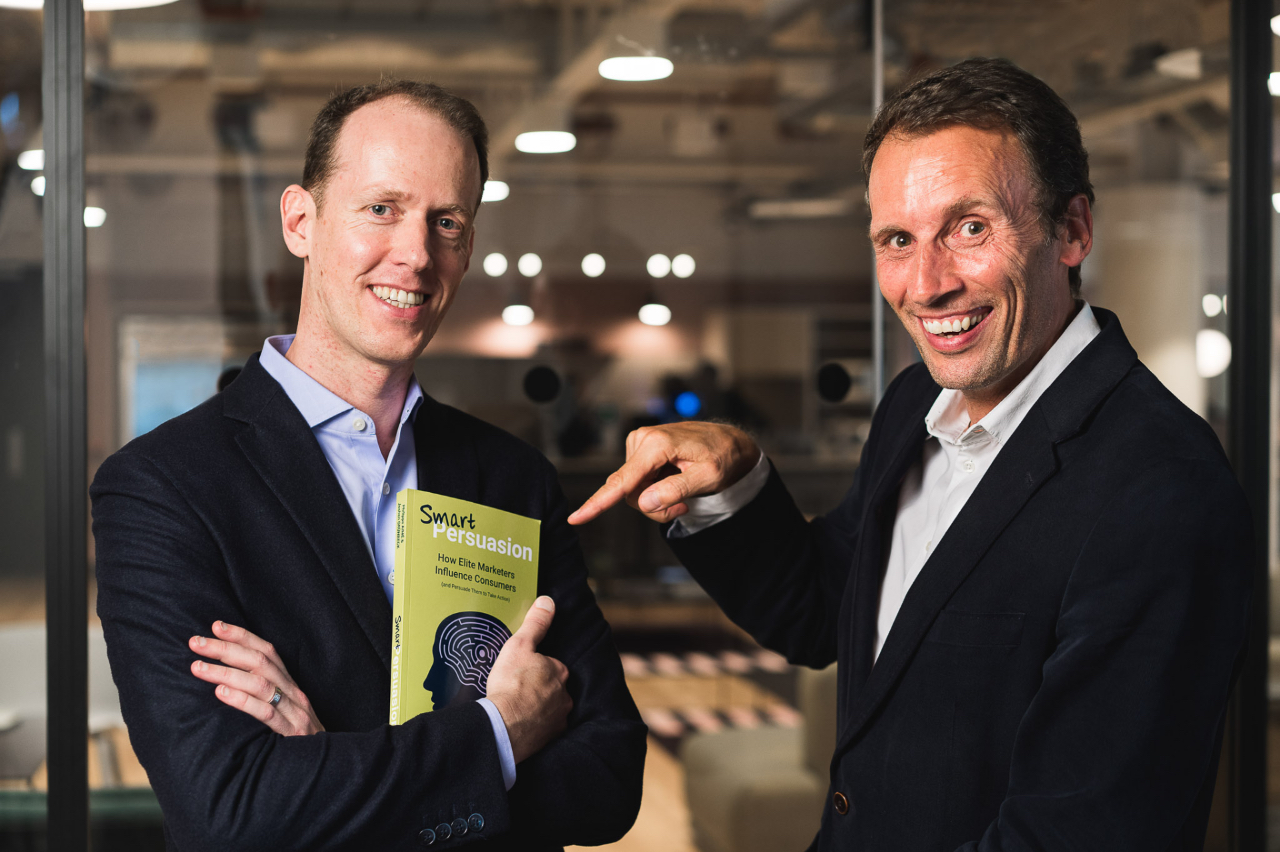 If you want to build long-term revenue, you need to understand your customers. Our agency shows you how to optimise the technical, commercial and psychological sides of your website.
How Does It Work?
To understand what makes your visitors tick, we dig through your data and use CRO tools (heat maps, session recording, mini-surveys…) to study on-page activity. Our conversion rate optimization model involves five stages.
Analysis – We analyse your analytics and study user behaviour with heat maps and other tools.
Hypothesis – We suggest A/B tests based on our conclusions.
Design – The test is engineered for maximum speed and accuracy.
Testing – Our A/B testing specialists manage your tests and monitor your results.
Learning – We interpret your results and apply the learnings to increase your conversion rate.
Once we have found a way to increase your revenue, the process starts over. Learn about our A/B testing agency
Are We The Right A/B Testing Agency For You?
We manage high-velocity testing programmes whilst exploring visitor behaviour and analysing your commercial pitch. That means working fast and asking tough questions. Our managed A/B testing service includes:
A/B testing informed by expert hypotheses
Customer journey analysis based on analytics and CRO tools
UX audits based on cognitive principles
Value proposition workshopping
Lead generation strategy and ECRM sequences
Review and Social Proof strategy
Copywriting
Wire-framing and prototyping high-performance web content
Find and Release Your Hidden Revenue
Our A/B testing agency services can take your optimisation project to the next level. Not only do we deliver high-impact testing programmes, but we also work tirelessly with your team to build new skills and encourage a culture of optimisation. If you're struggling to find A/B testing hypotheses that work, or don't have time to wait for your tests to reach significance, managed A/B testing may be the solution.
Learn about managed A/B testing