What is the Smart Editor?
The Smart Editor is the drag-and-drop workspace in which you can make changes to the pages you want to optimise. The Editor looks like this: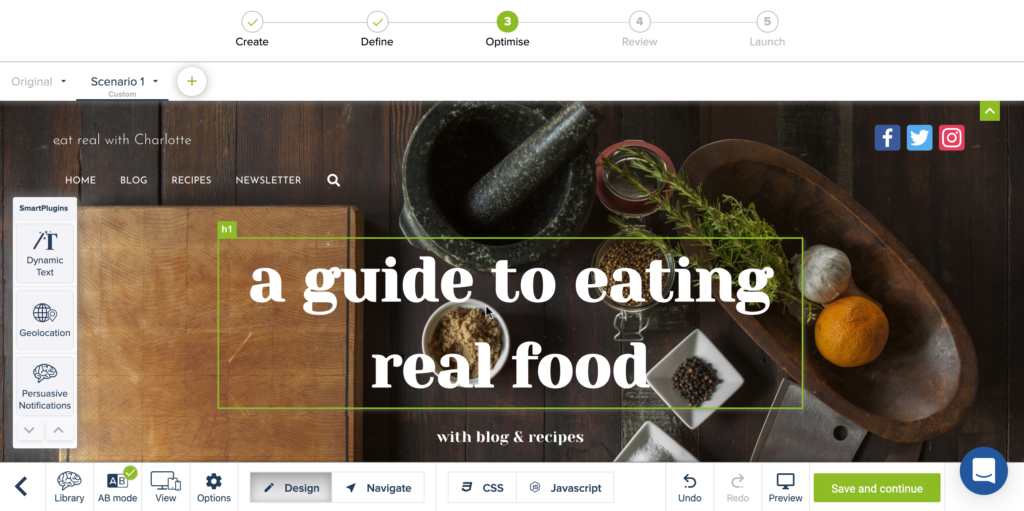 Here, you can create one or more Scenarios within your Experiment and make the changes you want, such as:
– changing your website copy
– changing the style of elements
– moving, adding, and deleting elements
When you hoover over the page, the editor shows a green border around the elements you can select for editing. If you click on an editable element, a menu with editing options will appear on the right side.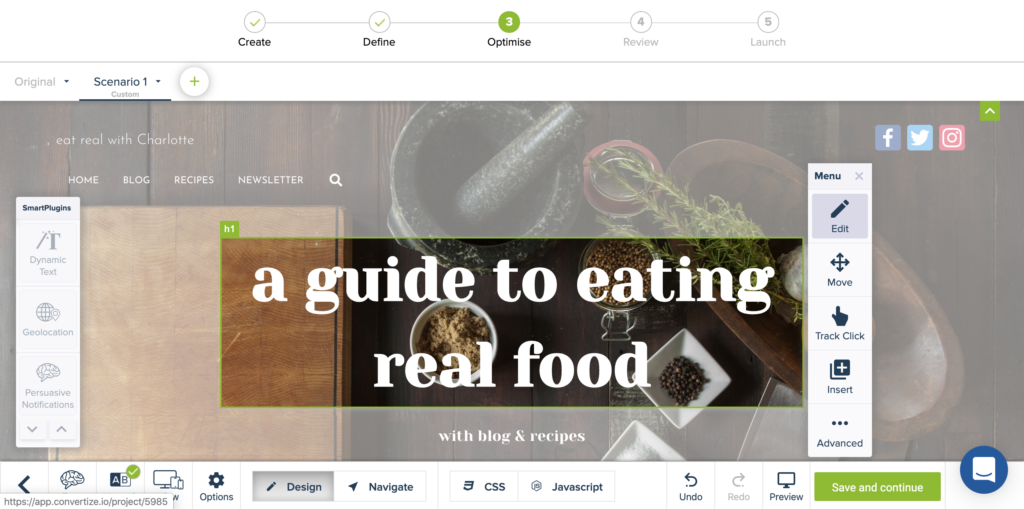 When you click "Edit", you are giving the option to change the text and edit the style of the selected element.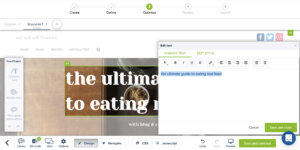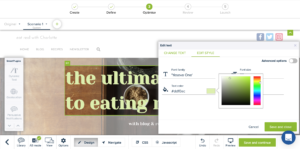 Making advanced changes
Next to the drag-and-drop functionalities, the Editor also allows your to change the html and CSS of elements, and add global CSS or JS.
Persuasion Tactics Library
On the bottom left in the editor, you find a button with 'Library'. This Persuasion Tactics Library contains 150+ optimization tactics, practical tips and ideas on how to optimize your website that you can apply right away. Convertize filters the tactics from the library based on the industry and page you are optimizing (e.g the checkout page of an eCommerce website, or the pricing page of a SaaS website), and only shows you tips and ideas that are relevant to that page.
Smart Plugins
On the left side of the Editor, you find a menu with Smart Plugins. The Dynamic SmartPlugin™ and Geolocation SmartPlugin™ give you personalisation options. and the Persuasive Notifications Plugin allows you to add persuasive notifications, based on psychological principals such as Urgency and Social Proof.