General information about your account
https://docs.convertize.io/fr/docs/informations-generales-de-votre-compte/
How to purchase a plan on Convertize?
To be able to purchase a plan on Convertize, you first need to create an account. Then, from your dashboard, you can access the plan page by clicking on "Upgrade plan" and choose between Starter, Team or Enterprise. Simply select one and add your Debit/Credit card details.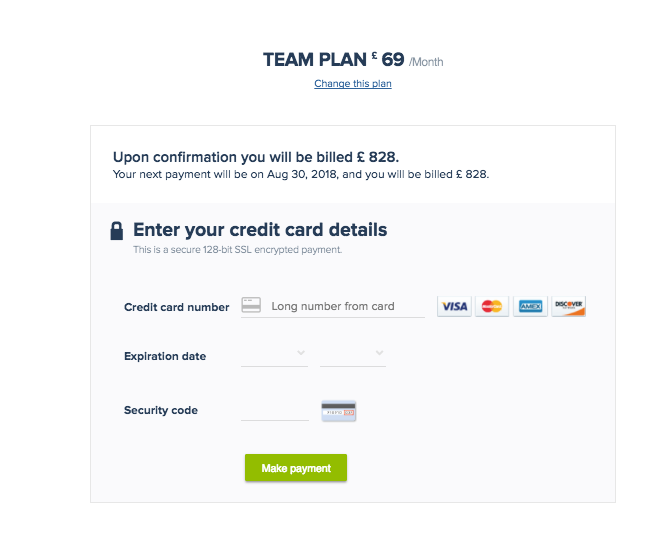 Ways to pay
You can use any of the payment types listed below.

How do I renew a plan?
Whatever your plan type, it will be automatically renewed monthly or annually (depending on which one you chose when signing up) until you give us notice that you want to cancel you plan. To cancel your subscription, please send us an email at invoice@convertize.com or contact us using the chat (blue button on the bottom right of your screen).
VAT information
All UK-based companies are subject to VAT (20%), which is included in the price of each plan.
For non-UK companies, the price of the plan does not include VAT.