Analyze your a/b test results in Mixpanel
Our Mixpanel integration allows you to analyze your A/B test results in Mixpanel. For each visitor that participates in one of your Convertize A/B tests, the integration will record which experiment they have participated in, and which page variation of that experiment they were shown. This data is then sent to Mixpanel.
If you do funnel analysis with Mixpanel, you will be able to further analyze how different variations of your AB test affect your conversion funnel
Activate the Mixpanel Integration
Integrating Convertize with Mixpanel is extremely easy. If you use Mixpanel on your website already, you will have already embedded the Mixpanel tracking script on your site. All you need to do is toggle the Mixpanel integration button ON in the Convertize integrations menu.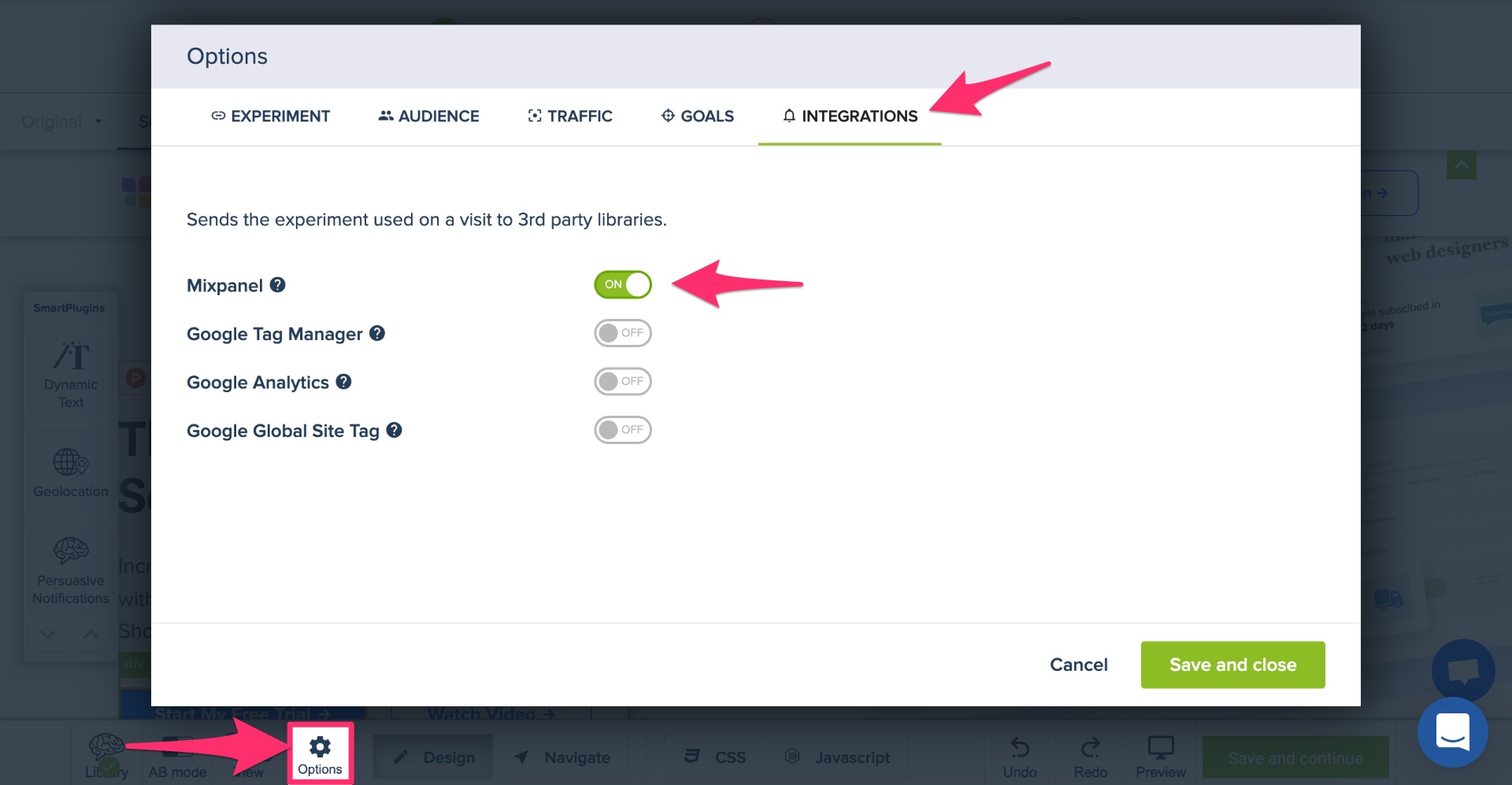 Step 1: Go to Options > Integrations
Step 2: Toggle the Mixpanel button ON and click "Save and close"
That's it!
Where can I see my Convertize A/B test data in Mixpanel?
When you have activated the Mixpanel integration, we sent the following information to Mixpanel for each visitor that takes part in a Convertize A/B test:
– Experiment Name (the name you gave your Experiment in the Convertize Editor)
– Page variation Name (e.g. "Original" or "Scenario 1")
You can find this information as an Event in the Mixpanel Live View: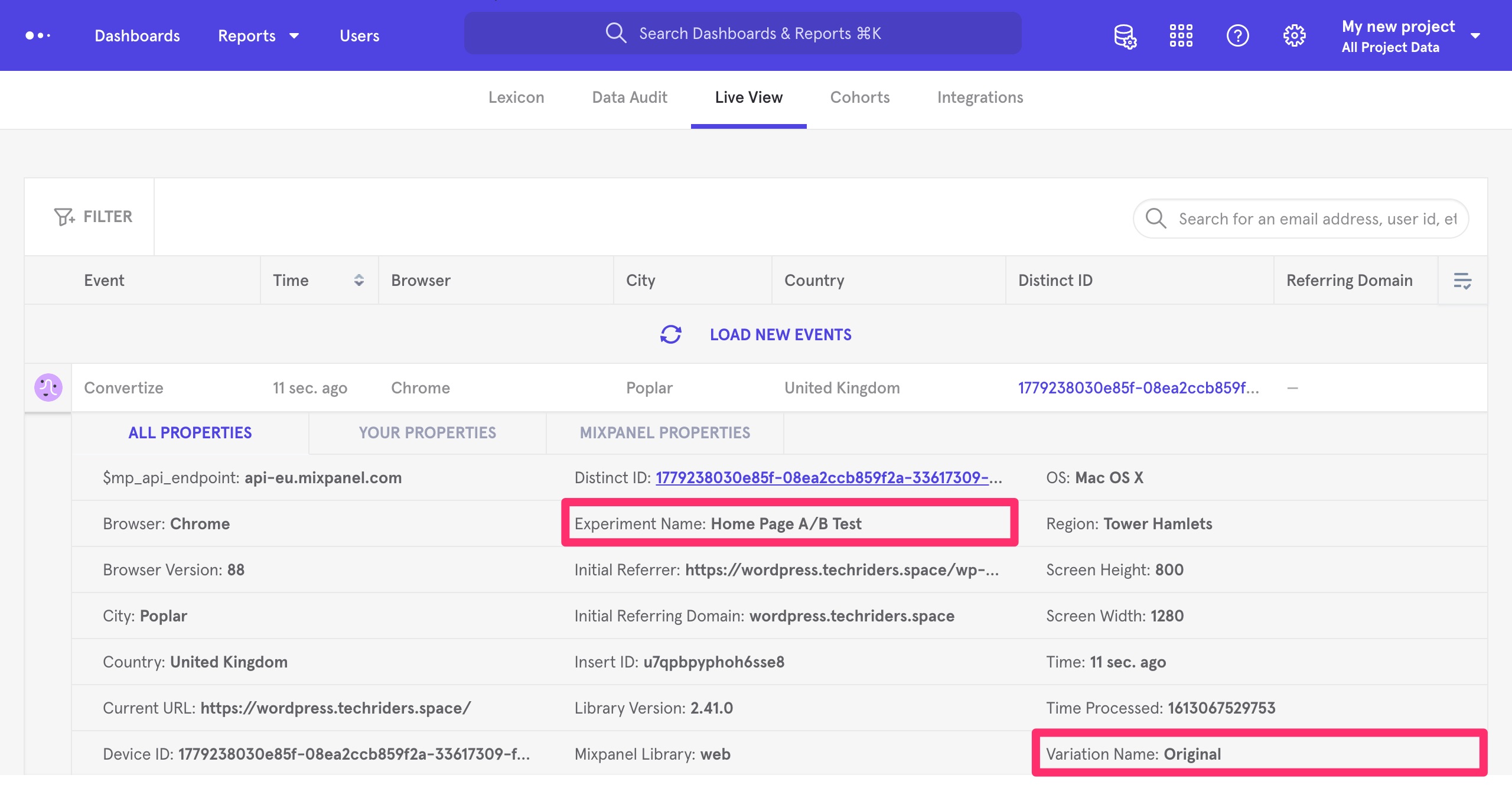 What can I do with this data?
You can now use Mixpanel's funnel analysis feature to further analyze how different variations of your A/B test affect your conversion funnel.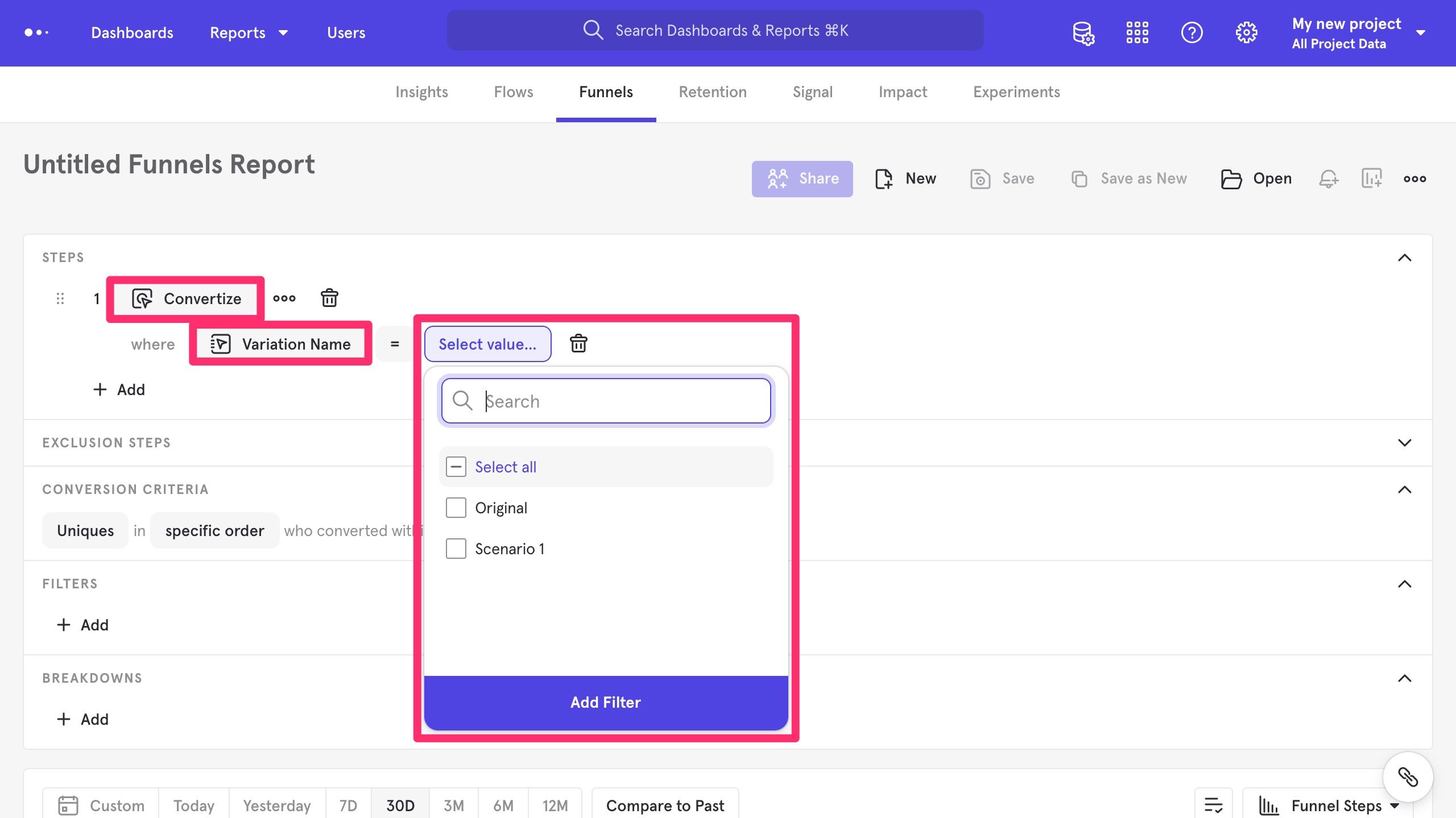 You can also easily segment the users that are part of your A/B tests in Mixpanel, for example by location, source, time spent.