How to do a split URL test on Convertize
An alternative to A/B testing, Split URL testing on Convertize enables you to test different URLs. Instead of creating and editing a Scenario, you redirect part of your traffic to an alternative URL.
NB: Make sure you install your Pixel on your redirected URL as well.
How can I set up a Split URL test in Convertize?
1. Click on A/B Mode on the bottom left hand corner
2. "Scenario 1" will appear in the top left side
3. Click on the arrow near the "Scenario 1" and a drop down menu will appear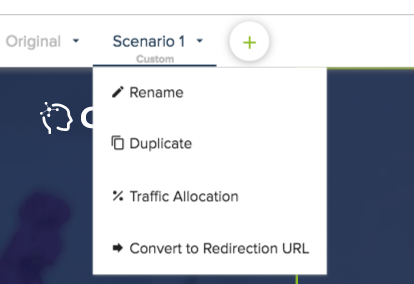 4. Choose the last option "Convert to Redirection URL"
5. Click "Yes, convert this scenario" on the pop-up message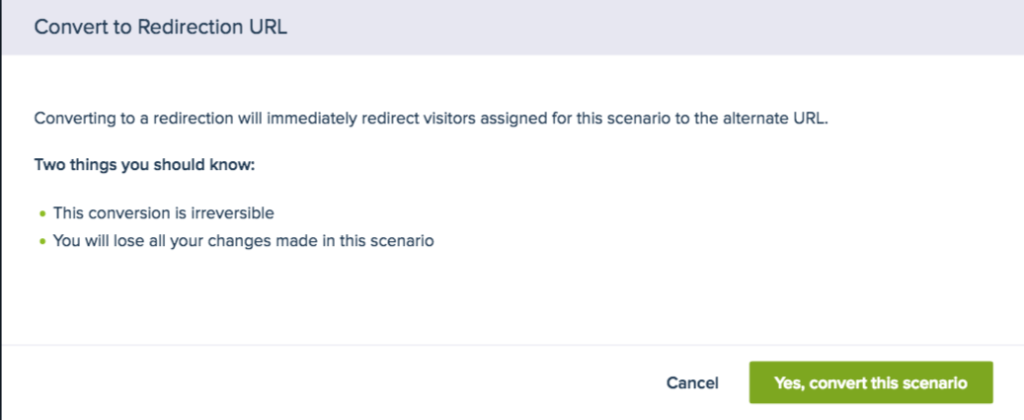 6. Enter the redirection URL and click save.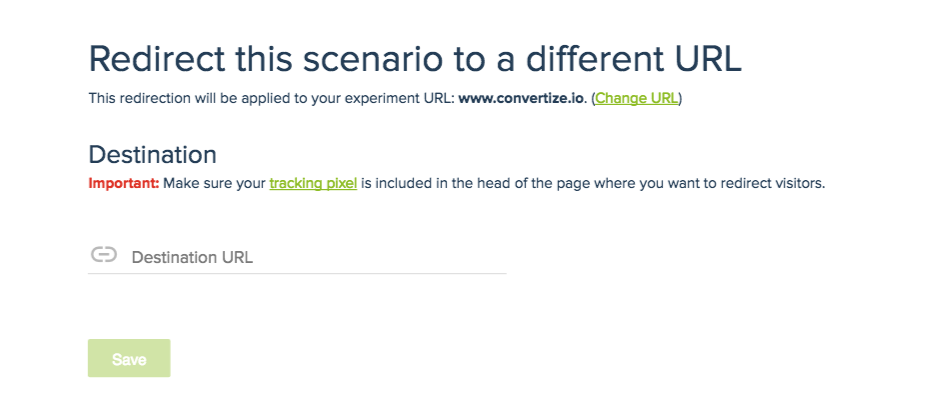 7. In Options, on the left hand corner, you can then edit the amount of traffic you allocate to each URL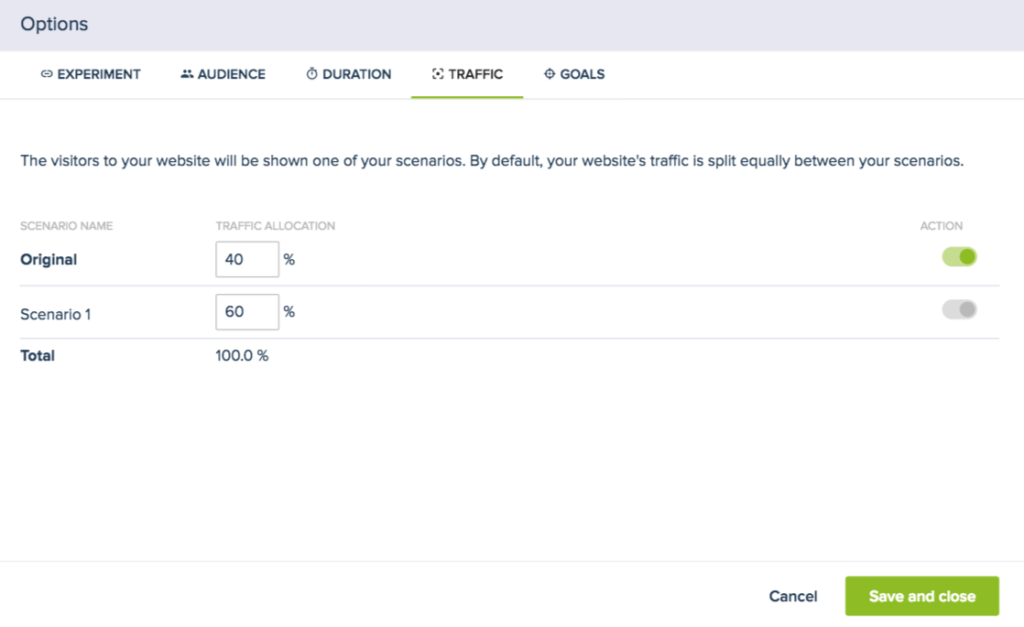 Setting goals for a Split URL test
Convertize allows you to set two types of goals: click goals and page-view goals. For Split URL tests, you can only set up page-view goals. Click goals are not possible, since the redirect page is not actually loaded in the Smart Editor.
You can set up a page-view goal as usual, via Options > Goals.