How do I cancel my plan?
How do I cancel a plan ?
If you wish to cancel your subscription either send us an email at invoice@convertize.com or contact us using the chat (blue button on the bottom right of your screen). We do not provide refunds on already paid months. You can cancel the plan yourself by clicking on your account profile at the top right of the dashboard menu and clicking on Accounts Settings and accessing the "Billing & Invoices" tab.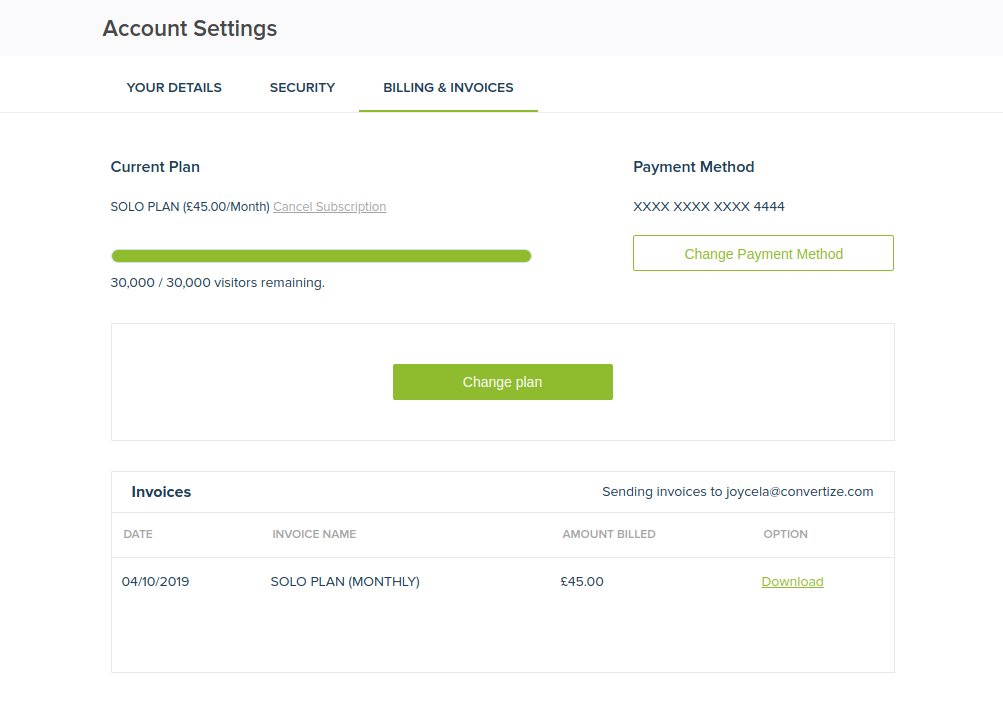 Refund policy
You may cancel your subscription at any time but we cannot refund any amounts that you have already paid.