How to install Convertize with Magento 2
https://docs.convertize.io/fr/docs/comment-installer-le-pixel-convertize-avec-magento-2/
You can install the Convertize pixel using Magento Marketplace. Simply follow the 6-step process below.
Step 1 – Download the Convertize Extension
Login to your Magento Marketplace account.
Click on the search icon and search for "Convertize".

Select the Convertize Extension (Free).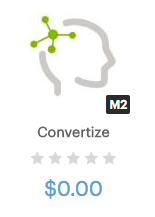 Add to your cart.
Go to the checkout and place the order.
Go back to "Marketplace" and click on "My Purchases". Check if Convertize is displayed here.
Step 2 – Install the Convertize Extension
Login to the Admin of your Magento store with full administrator rights.
Click on "System" located on the sidebar. Then select "Web Setup Wizard" under the "Tools" section.
Click on "Component Manager" and sign in by clicking on the link in the upper-right corner.

Paste the Public Access Key and Private Access Key generated from your Marketplace account to sign in.
Click on "Sync" to synchronise your Marketplace purchases. It might take a few minutes.
Once the process is complete. Click on "Install" in the "New Purchases" section.

In the Extension Grid, select the extension "Convertize" and click the "install" link.
Step 3 – Readiness Check
To check that your store environment is compatible, tap on "Start Readiness Check" button.
Once completed, click "Next".
Step 4 – Create Backup
Click on "Create Backup" when you are ready to start. Please note that your store will be put in maintenance while it is backing up.
Once the backup is completed, click "Next".
Step 5 – Component Install
When you are ready, click "Install" and wait a few moments.
When completed, click on "Back to Setup Tool" and select "Component Manager".
Click on the "Reset" link located in the upper-right corner of Component Manager to log out.

Step 6 – Configure the Extension
Log in to the Admin of your store.
On the sidebar, select "Store" and click on "Configuration".
On the left panel, find the new tab for the Convertize extension and follow the instructions to complete the configuration.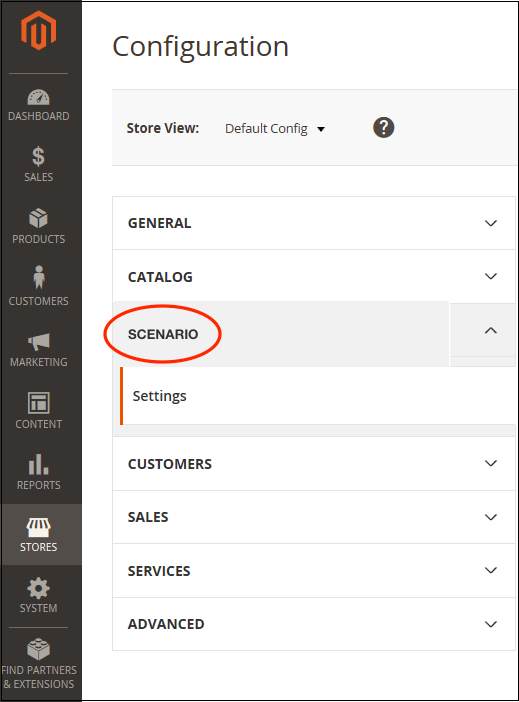 Source: docs.magento