What is Convertize?
https://docs.convertize.io/fr/docs/quest-ce-que-convertize/
Convertize is a website optimisation platform which uses neuromarketing principles to suggest effective changes you can make to your website. It then gives you a user-friendly interface to implement these changes (without any need for coding) and AB test them against the original. You can also add Nudge Marketing Notifications to convert more visitors into buyers.
What can you do Using Convertize ? Let's see what features we offer
SmartPlugins™
The Convertize platform offers drag-and-drop SmartPlugins such as Dynamic Text and Geolocation, enabling you to create a much more personalised user experience.
Nudge Marketing Notifications
Furthermore, our recently added Persuasive Notifications Workspace lets users quickly and easily set up notifications on any page of their website. Our notifications templates are designed using consumer psychology, and leverage principles of Scarcity, Urgency, and Social Proof to increase conversions. You can also set up custom notifications that use real-time website information to enhance user experience.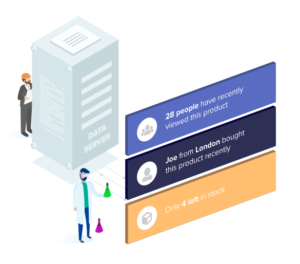 AB Testing Feature
We built this optimisation platform because we felt that existing optimisation software, while useful tools, don't give guidance on what to optimise. They give you the tools but not the expertise. We've integrated our in-depth knowledge of cognitive biases into the software to help with this, providing 250 detailed optimisation tactics. You can also test a brand new page that you have developed on your side thanks to the URL Split testing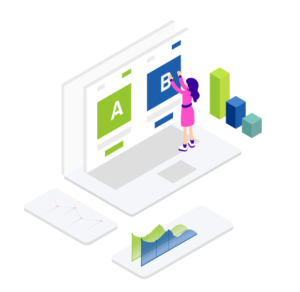 250 AB testing Ideas
We have also created 250 AB testing Ideas that will help you start your Optimisation journey. They cover al type of website, including :
Ecommerce websites
Events websites
Finance websites
Lead Generation websites
News websites
Retails websites
Saas websites
Travel websites
Our AB testing ideas also cover all different kind of pages for these websites from an advertorial, to a thank you page and from a Homepage to a basket page. Therefore you will be able to optimiste your checkout page if you are an ecommerce website, or optimise a Landing page. Theses tactics are here to help you to build a successful conversion rate optimisation strategy.
Here is an example of an AB Test idea you can find on the platform: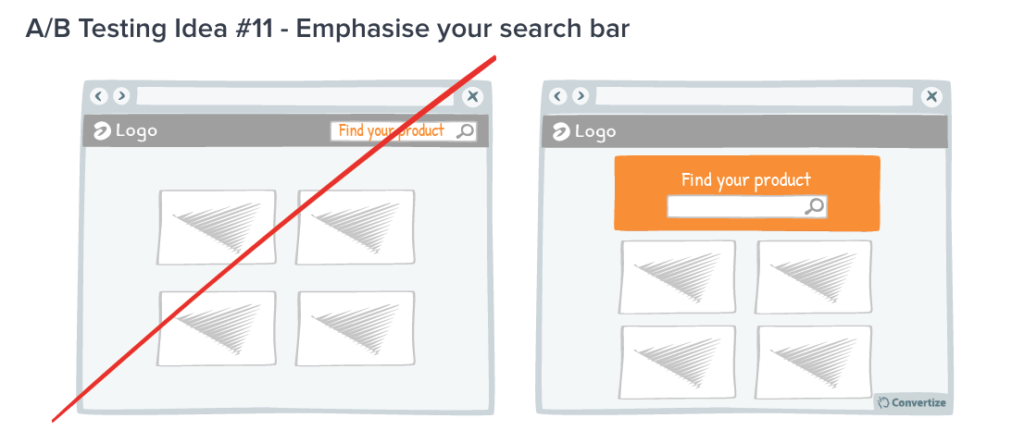 Find out why Megan chose to use Scenario by Convertize in our new video.