Persuasion Tactics: What kind of Persuasion Tactics does Convertize offer?
https://docs.convertize.io/fr/docs/quel-type-de-tactiques-de-persuasion-convertize-propose-t-il/
Convertize provides persuasion tactics based upon established psychological principles. They offer hypotheses and advice based on the specific page you want to optimise.
There are five different categories of tactics as shown below: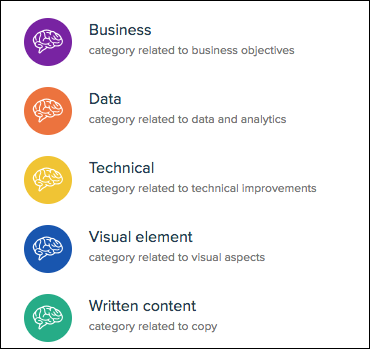 The "Starter" plan has 100 tactics available, whereas the "Team" and "Enterprise" plans both offer 250 persuasion tactics. Each time Convertize releases new series of tactics, all of them will be allocated to the "Team" and "Enterprise" plans. In addition to the paid plans the "Free" plan offers 30 tactics.
Read this article to learn more about how to access the tactics available for your plan.